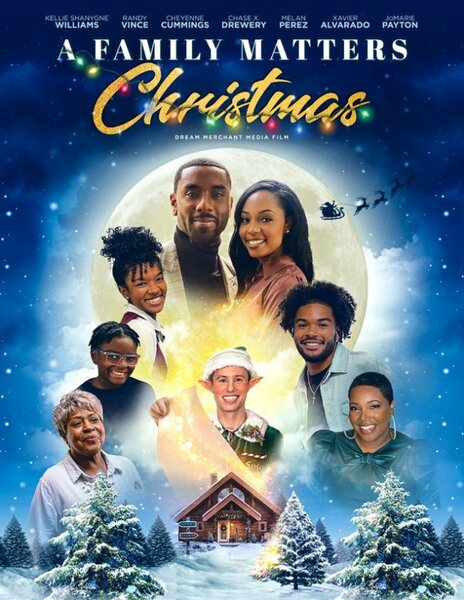 A Family Matters Christmas
Genre:
Kids/Family

,

Drama
In Theaters:
Nov 08, 2022
Christmas is anything but ordinary when three bickering siblings from a newly blended household cannot see eye-to-eye. 10-year-old science wiz Aiden calls upon "Alternis," the forgotten Christmas spirit, who zaps the three siblings causing each of them to experience life in the other's shoes. Now, Aiden, Emily, and Brandon race against time to switch back before Christmas.
Director:
No Director information.
Screenplay:
No Screenplay information.
Studio:
No Studio information.
DVD Release:
No release information.