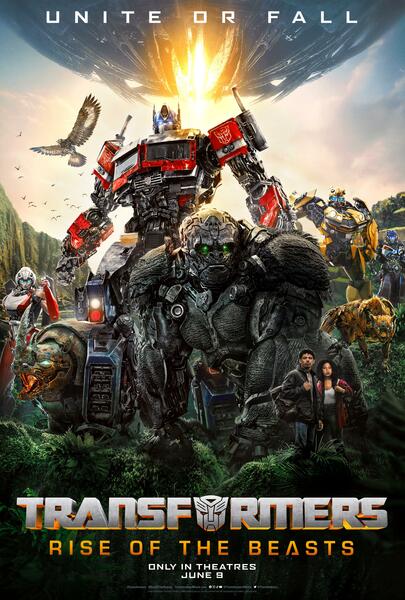 Transformers: Rise of the Beasts
Genre:
Action/Adventure

,

Sci-Fi/Fantasy
In Theaters:
Jun 09, 2023
Returning to the action and spectacle that have captured moviegoers around the world, Transformers: Rise of the Beasts will take audiences on a '90s globetrotting adventure and introduce the Maximals, Predacons, and Terrorcons to the existing battle on earth between Autobots and Decepticons.
Director:
Steven Caple Jr.
Screenplay:
No Screenplay information.
Studio:
Paramount Pictures
DVD Release:
No release information.