Meet our MoovieLive Editors
Introducing the folks who bring you with the very best in movie reviews and insights. Our team consists of established independent movie critics from all over the world.
Ed, of Ed's review was born in a small town in the steel country west of Pittsburgh in 1951. A child of the 60's I graduated with 201 other kids in 1969 an...More >
See all reviews | View Profile | Visit website/blog | Subscribe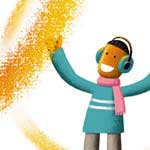 Josh
Keep secret , 33
From: VA, United States
Welcome to join MoovieLive community! We are looking forward to knowing more about you. Just spend a little time to introduce yourself; you will have the chance to get more friends with similar interests here. Let's do it now!
See all reviews | View Profile | Visit website/blog | Subscribe

Nic
Keep secret , 35
From: PA, United States
My name is Nic, aka Critic Nic, and I am simply a film fanatic that tries to watch everything with an open an appreciative mind. In my reviews I try to review films of all genres and budgets, and I consider myself successful if I can turn someone onto a work...More >
See all reviews | View Profile | Visit website/blog | Subscribe